Table of Contents
Upcoming Events and CfPs
CFP: Confronting the Narratives of the Anthropocene (Nov 23-24, 2017; Tampere, Finland; deadline: October 6))
PhD fellowship in Cognition & Poetics (Osnabrück University; deadline: Sept 1 2017)
CFP: 5th International Conference FIGURES OF FICTION: "CHARACTER DYNAMICS" (deadline: July 15)
CFP: "SMART Animals" (Amsterdam; December 6-8, 2017)
CFP: The Literary in Life (LILI18): The Social, Affective and Experimental in Narratives across Media (deadline: Nov 15)
New Publications
CFP: Confronting the Narratives of the Anthropocene (Nov 23-24, 2017; Tampere, Finland; deadline: October 6))
Call for Papers: Confronting the Narratives of the Anthropocene (Nov 23-24, 2017; Tampere, Finland)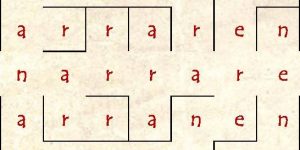 Narrare: Centre for Interdisciplinary Narrative Studies at the University of Tampere will host a two-day symposium "Confronting the Narratives of the Anthropocene" November 23-24, 2017. The deadline for abstracts is October 6, 2017. 
Invited speakers: Axel Goodbody (University of Bath) and Brian McAllister (Ohio University).
Since its coining in 2000 by Paul Crutzen and Eugene Stoermer, the concept of the Anthropocene has become a common buzzword in various disciplines, including the natural and social sciences as well as environmental humanities. Even though the International Commission on Stratigraphy is still debating the status of the Anthropocene as an official geological epoch, the term itself is now commonly used to reflect the planetary impact of collective human activity. In the discourse of the Anthropocene, the entire human species is situated as a geological force capable of inducing massive changes upon the biosphere of the planet.
In the humanities and social sciences, the recent introduction of a new planetary epoch has been typically approached as a narrative problem. For many scholars, the Anthropocene represents a new grand narrative where the abstract category of "humanity" is portrayed as a universal agent uniformly responsible for the Earth's new geological regime. For others, it indicates a convergence of human and natural histories and suggests a new kind of entangled relationship between human and non-human agencies. From a narratological point of view, the Anthropocene also presents a crisis of scale: it demands a multifocal perspective on human actions as well as planetary ecology. The stories of the Anthropocene do not concern human beings alone, but the entire Earth and its inhabitants.
In this interdisciplinary symposium on narratives of the Anthropocene, we ask: What are the narratives of planetary-scale environmental change? What is the role of fictional and factual narratives in tackling the complex natural-cultural issues of the proposed geological epoch? In the age of the Anthropocene, whose story should "we" be telling, how, and to what purpose?
We invite papers dealing with topics such as:
– Grand narratives of the Anthropocene
– Representations of the Anthropocene in narrative fiction; climate fiction
– Narrative form, genre, and the Anthropocene
– Anthropogenic apocalyptic narratives, dystopias, and utopias
– Environmental risk narratives
– Human and non-human agency in the narratives of the Anthropocene
– Narrative sense-making and the Anthropocene; unnarratable aspects of planetary-scale environmental change
Please send a 300-word abstract for a 20-minute paper to
juha.raipola@uta.fi
no later than October 6, 2017. Also include your affiliation, e-mail, and a 100-word bio. We will notify you of acceptance on October 13, 2017. 
Further information will be posted on Narrare's website:
PhD fellowship in Cognition & Poetics (Osnabrück University; deadline: Sept 1 2017)
PhD fellowship in Cognition & Poetics 
Application deadline: 1 September 2017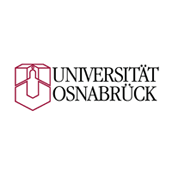 Institution/Organization: 
Department: English and American Studies
Level: PhD
Duties: Research, Independent Project Work
Specialty Areas: Cognitive Linguistics, Multimodal Communication, Literature, Cognitive Science
Description:
The Research Cluster on Cognition and Poetics at Osnabrück University invites applications for one (1) two-year fellowship for a PhD student working in the general field of Cognition and Poetics, starting as early as October 2017. There is some possibility, but no assurance, of extending the scholarship by one additional year, pending available funding, which has not yet been secured. The fellowship is funded by the Anneliese-Maier Research Award presented to Professor Mark Turner by the Alexander von Humboldt Foundation and is intended to support a PhD student in successfully developing an innovative and interdisciplinary research project in "Cognition and Poetics," i.e. the borderline area between linguistics, literature/culture/arts, and cognitive science. 
Duties and Responsibilities:
The scholarship holder is expected to develop an innovative and interdisciplinary research project within the Osnabrück Research Cluster "Cognition and Poetics."
Research in this Cluster typically seeks to understand how the production and reception of phenomena in linguistics, literature, art, music, and culture interact with the biological processes and socio-cultural protocols of embodied, distributed cognition. The overarching goal is to produce better-grounded, finer-grained, and less figurative explanations of distinctive effects in the individual forms of art. 
All applications will be reviewed by a selection committee. Selection criteria include the candidate's academic preparation and accomplishments to date, academic promise and originality of the project as well as its fit within the Research Cluster focus. Shortlisted applicants may be invited for a videoconference interview. 
If accepted, the scholarship holder is expected to take up residence in Osnabrück and enroll in the PhD Program of the Department of Literature and Linguistics (
http://www.lili.uni-osnabrueck.de/fachbereich/forschung/promotion.html
). The scholarship holder will participate in the activities of the Research Cluster, including academic courses on specialized topics in linguistics, literature, and cognitive science and related disciplines. The Cluster also hosts research visits of internationally known researchers from various fields and regular PhD meetings. 
The scholarship holder can also benefit from courses offered by the Osnabrück Centre for PhD Studies (ZePrOs), which focus on soft skills (e.g. time management, project management) and expert technical competences (e.g. presentation skills, statistics). In addition, the Research Cluster also supports participation in summer schools, conferences and visits to international partner institutions. 
For a total of up to 24 months, scholarship holders will receive a grant of 1300 EUR per month, plus supplementary family and child allowance, if applicable, and may apply on an occasional basis for a total of up to 3000 EUR in additional funding for travel costs and participation at international conferences.
Requirements:
The successful candidate is expected to hold a Master's degree (or equivalent) in Linguistics, Literature/Culture, or Cognitive Science and to have a research focus in the field of cognition and poetics, broadly construed, and ideally documented in earlier research activities, such as presentations or publications. 
How to Apply:
Applicants from within and outside Germany are invited to apply. 
Interested candidates should send an application electronically, including:
– Master's degree or equivalent (scan);
– a curriculum vitae (CV), including the names and email addresses of at least two senior scholars who are willing to provide letters of reference;
– a proposal of about 400 words (one page) of the planned research project; 
– a detailed prospectus for the planned research project (no more than 5 pages);
– an accompanying letter outlining motivation for applying at the Research Cluster.
Applicants may contact Professor Alexander Bergs (
abergs@uos.de
) before they send in their application in order to check the suitability of the proposed research. 
Application Deadline: 1-September-2017 
As a certified family-friendly institution, Osnabrück University is committed to furthering the compatibility between work/studies and family life. Osnabrück University offers comprehensive services that help with arrangements for child care, spousal work opportunities, accommodation and administrative questions. 
Osnabrück University is an equal opportunities employer and will give preference to under-represented groups amongst equally qualified candidates. Women and those with disabilities are particularly encouraged to apply. 
Mailing Address for Applications:
Please make sure that you include the keywords
"Cognition and Poetics Scholarship"
in your email subject header! 
Further contact details:
Univ.-Prof. Dr. Alexander Bergs, M.A.
Institut für Anglistik und Amerikanistik (IfAA)
Fachbereich 7 -Universität Osnabrück
Neuer Graben 40
D-49069 Osnabrück
Germany
CFP: 5th International Conference FIGURES OF FICTION: "CHARACTER DYNAMICS" (deadline: July 15)
5th International Conference
FIGURES OF FICTION: "CHARACTER DYNAMICS"
20|21 [nov] 2017
CENTER OF PORTUGUESE LITERATURE 
Faculdade de Letras, Coimbra University, Portugal
The focus of this conference is the transliterary vitality of characters and related movements of refiguration. Literature (in different time periods and narrative genres), cinema, plastic arts, television, publicity, mediatic discourses or electronic games are some of the areas where the dynamic nature of fictional characters is represented.
CONFERENCE THEMES
The afterlife of characters
Transliterary movements of characters 
Metalepsis and characters 
Dictionary definitions of characters: hypotheses and suggestions
INVITED SPEAKERS
Ralf Schneider (University of Bielefeld)
Brian Richardson (University of Maryland)
Raphaël Baroni (University of Lausanne)
TIMELINE
JULY 15: 
Deadline for sending individual abstracts (200-300 words)
JULY 31:
Papers will be selected
SEPTEMBER 30: 
Final program available
REGISTRATION FEES
Faculty: €30,00. 
Students: €20,00. 
Participants without papers: €15,00.
Please indicate "Figuras da Ficção 5" in the subject line. 
CFP: "SMART Animals" (Amsterdam; December 6-8, 2017)
Animal Minds Between Narrative and Cognition
Workshop at the international conference 'SMART Animals'
at the University of Amsterdam (December 6-8, 2017)
Date of the workshop: December 6
Submission deadline July 15, 2017
Workshop description
Psychologists working in the wake of Jerome Bruner (1991) have argued that narrative is a key tool for constructing human selves and identities. This workshop confronts the challenges involved in engaging with nonhuman animals' selves in narrative form. Through what stylistic and formal strategies can narrative encapsulate the lived experience of animal bodies and minds? What are the differences between fictional narratives (in literature and film) that feature animal protagonists and accounts of animal experience and behavior in scientific writing or nonfiction (such as Charles Foster's Being a Beast)? What interpretive strategies are readers likely to adopt when engaging with these animal narratives? How, and to what extent, can narrative shape people's beliefs and ethical views about animal life? Finally, what is the epistemological value of animal-centered narratives? How, if at all, can they contribute to the scientific understanding of animal minds?
These are questions that have been raised, more or less explicitly, in multiple areas of the humanities and the social and natural sciences: from David Herman's (2014) "narratology beyond the human" to Bernaerts et al.'s (2014) account of "nonhuman narrators" to work on the phenomenology of human animal-interactions (Warkentin 2012). But these remain scattered and fragmentary approaches; no head-on attempt has been made so far to interrogate the potential and the limitations of animal narratives from a perspective informed by the mind sciences. This workshop will provide a forum for such debates; we specifically encourage researchers working with scientifically oriented approaches to animal minds to join the discussion.
We invite proposals for 15 min presentations from multiple disciplinary perspectives (literary studies, animal studies, media studies, philosophy etc.), informed by the mind sciences. When submitting a proposal, please include a title, an abstract of ca. 250 words, and a short bio. Please send your proposal via e-mail to the two workshop organizers by July 15. The organizers will get back to you by August 15. 
Confirmed workshop speakers
Alexa Weik von Mossner, University of Klagenfurt
Hans-Johann Glock, University of Zurich
Jon Hegglund, Washington State University
Workshop organizers
Stephan Besser is Assistant Professor of Modern Dutch literature at the University of Amsterdam.
S.Besser@uva.nl
This conference is organized by SMART Cognitive Science (University of Amsterdam) 
full name / name of organization: 
Marco Caracciolo
contact email: 
CFP: The Literary in Life (LILI18): The Social, Affective and Experimental in Narratives across Media (deadline: Nov 15)
The Literary in Life (LILI18)
The Social, Affective and Experimental in Narratives across Media
Venue and date: University of Tampere, Finland, 13–15 June 2018
LILI18 targets the social, affective and experimental in literature, and explores literary forms of mediation in everyday life. How are literary conventions and devices, both narrative and poetic, employed in social and cultural meaning-making? We investigate the use of stories and metaphors, affective tone and emotion-expressions, as well as literary experimenting, in literature and social life. This approach will allow literary scholarship to regain its focus on literary works and literariness, and open up the boundaries that in many research traditions have isolated artworks from the world of everyday life and routine textual practices. These boundaries are medial in nature, which means that the traffic between art and the everyday is mediated in the form of social, affective and experimental uses of narrative and poetic modes. We are consistently exposed to media platforms, both old and new, that sustain and challenge our perceptions of the world, and employ similar narrative and poetic, as well as rhetorical and aesthetic, means across the board. In this way, we are presented with medial representations that engage us both affectively and in terms of cultural knowledge. In effect, private experiences are mediated as a public process we may have little control over.
Confirmed keynote speakers:
Prof. Amy Shuman, Department of English (folklore, narrative, and critical theory), The Ohio State University, US
Prof. Winfried Menninghaus, Director of Max Planck Institute for Empirical Aesthetics, Frankfurt am Main, Germany
Dr. Jan-Noël Thon, Department of Media Studies, University of Tübingen, Germany
Topics may address but are not limited to (listed alphabetically):
affects, emotion-expressions and effects in poetry and narrative
experience and affectivity in mediation / demediation / remediation
experiencing the experimental: affects, feelings, politics
experimenting with the print medium: uses and misuses
means of representing vicarious narrative experience
medialities, modalities, and the concept of medium-specificity
new media platforms and affective phenomena (e.g. virality)
relationship between form and ideology, poetics and rhetorics
representation of mind, emotions and consciousness in narrative and poetic environments
representation of the everyday and everyday affects
shifts between narrative media, intermedial blends and allusions
situational affects and emotional scripts in life and literature
traffic of literary modes and means between artistic and everyday storytelling
types of narrative and narrativity in literature and new media
The length of your proposal for a 20-minute presentation should not exceed 300 words.
Add a bio note (max. 150 words) that includes your affiliation and email address.
Name your file [firstname lastname] and submit it as a pdf.
If you wish to propose a panel of 3–4 papers, include a description of the panel (max. 300 words), papers (max. 200 words each), and bio notes (max. 150 words each).
Send your proposal to jarkko.toikkanen[at]uta.fi by 15 Nov 2017.
Decisions on all proposals will be made by 15 Dec 2017.
For further details, a conference web site will be set up in the autumn.
The Academy of Finland research project "Literary in Life"
Contact:
Maria Mäkelä 
Senior Lecturer, Comparative Literature
Director of Research Centre Narrare
Faculty of Communication Sciences
University of Tampere, Finland  
New publications
ENN members are asked to send in announcements of recently or soon-to-be-published monographs and anthologies together with the standard bibliographical information (NB: intended for this heading are books, not articles). This information, which will be included in each upcoming Newsletter, should be sent to the Chairman of the ENN Steering Committee, Gunther Martens, at
enn4@ugent.be
with a copy to Tobias Hermans